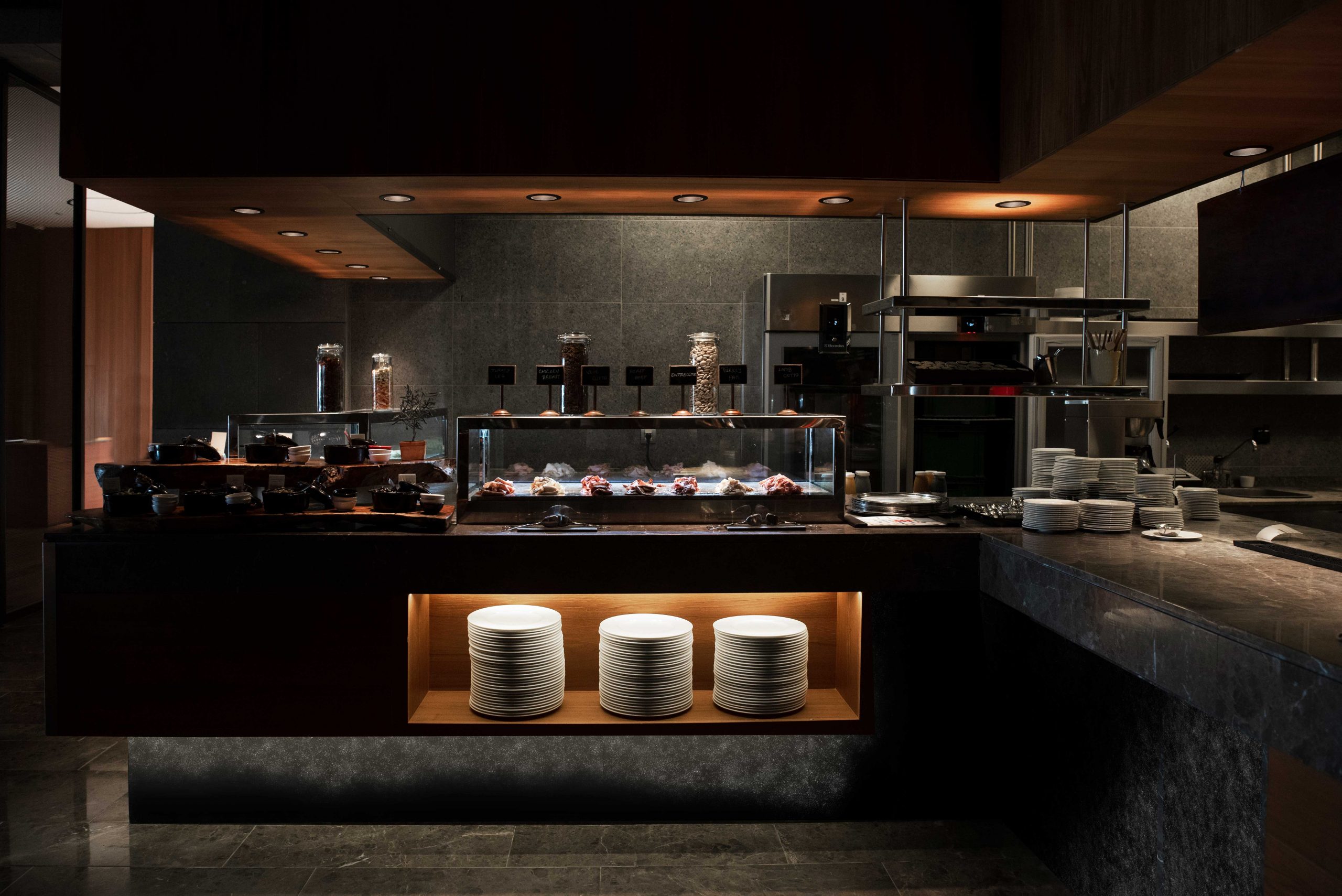 Bring your vision to life
Giving something old a new lease of life
Giving something old a new lease of life isn't a new concept. A generation ago, throwing perfectly useful things away was practically unheard of – and after a period of extreme wastefulness during which we saw the growth of 'disposable culture', it's good to see that people and businesses are going back to basics, and making use of the valuable resources they already have.
Berg & Olsson's architectural vinyl products have been created in the spirit of this resourceful, eco-conscious culture. For industries and interiors where frequent makeovers are common – and indeed expected by patrons – they make it possible to achieve a new look quickly, cost-effectively and sustainably.
So where can you use our architectural vinyl? The answer is, almost anywhere! Check out some of the most common applications for our products.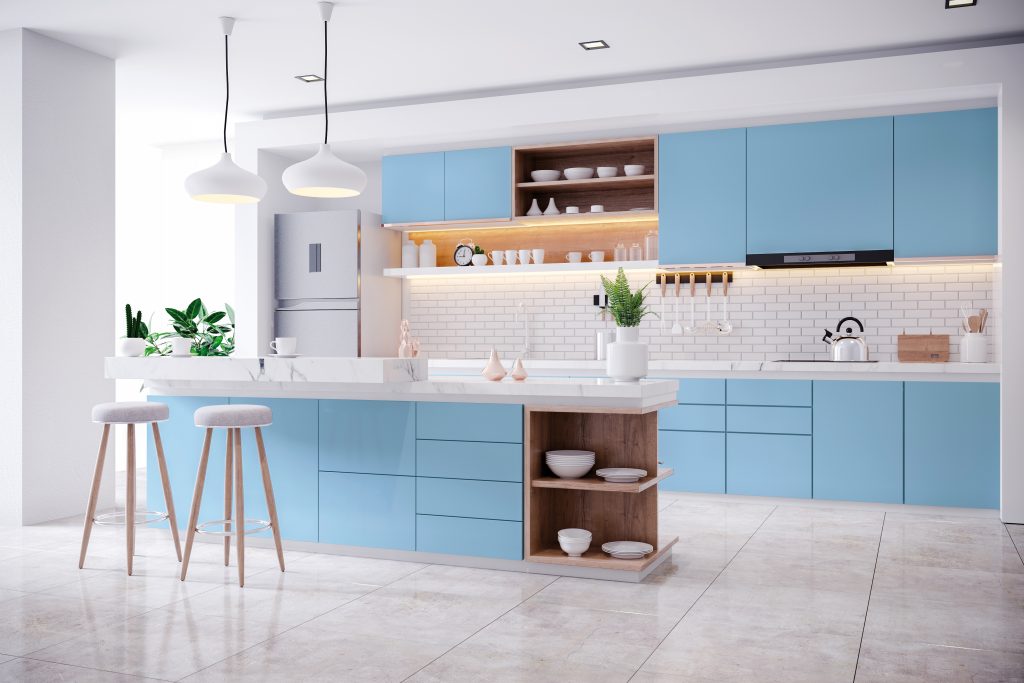 Kitchens & cabinetry
Most kitchens start to show their age after around a decade – especially if you opt for a style that's fashionable in the moment. Kitchen cabinets are some of the hardest working furniture in any interior, so they bear the brunt of wear and tear too. Berg & Olsson architectural vinyl provides an ideal solution to any kitchen makeover project, whether domestic or in a commercial setting such as a hotel suite or vacation apartment. Our vinyl products are thermoformable which means they cope effortlessly with complex curves and sharp corners alike – once professionally wrapped, your kitchen will look brand new and is guaranteed against bubbling, yellowing, cracking or delaminating. In the same way, our vinyl can be used to wrap any piece of furniture, including bed frames, wardrobes, bedside tables and occasional pieces for a whole new look at a fraction of the cost, and with zero waste.
Bathrooms
Berg & Olsson vinyl is one of only a few products of this kind that are approved for use in bathroom or wet room settings. For hospitality businesses in particular, the cost of replacing bathroom tile can be prohibitive, leading to bathrooms becoming tired and shabby over time. Using our architectural film, you can instantly transform a dull-looking bathroom into a bright and gleaming oasis of calm and style. Available in a range of hyper-realistic finished including stone, ceramic, marble, wood and more, you can create any look you desire and enjoy the results for years to come.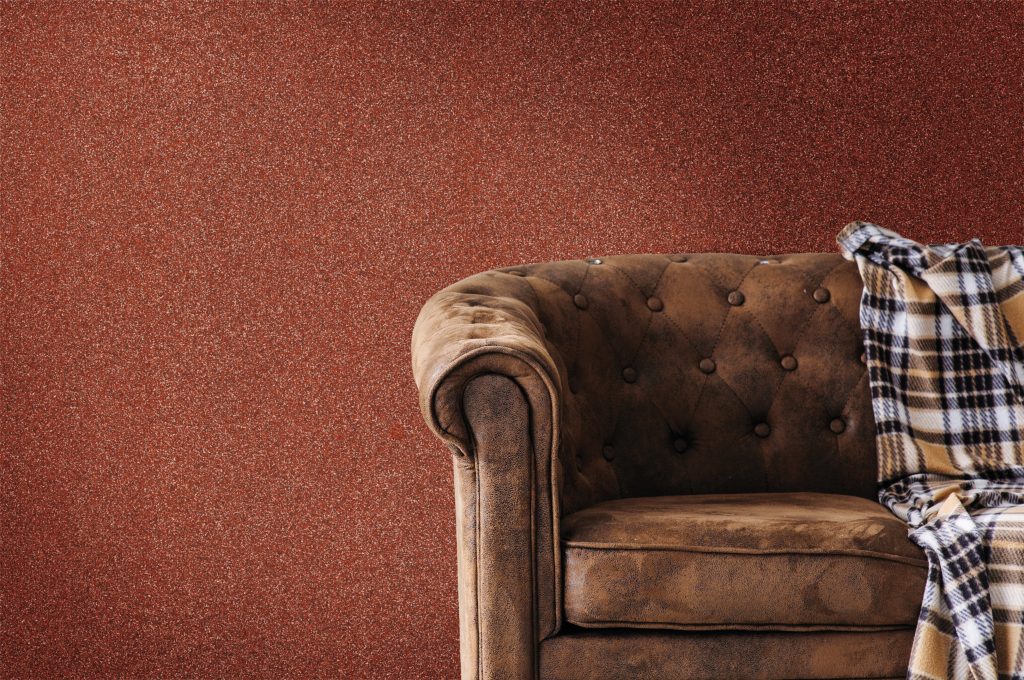 Feature installations
Versatile and cost-effective, architectural vinyl is a perfect choice when you need to create big design impact for short to medium-term use, both indoors and out. Create interior features and cover up tired-looking surfaces using vinyl that can be installed in a day, with no mess or disruption to your business. Alternatively, you can use our products to decorate your interiors for seasonal events or big occasions – why not add a touch of sparkle for the winter months, or transform your walls into a promotional billboard for a special event?
To find out more about Berg & Olsson products or tTo find out more about the applications of Berg & Olsson adhesive film solutions, or to get some free swatches, get in touch!
Berg+Olsson values partnerships with qualified
installers and resellers of our products.